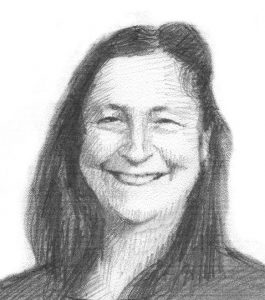 Trained at the Royal Northern College of Music and Dartington College of Arts, Helen has worked in the Performing Arts field for many years working in the Dance and Choreography field.
Coming back into singing performance after a long break, she is pleased to have sung jazz and lieder in concerts at St. Stephen's Church, with Pocket Opera and in a contemporary Dance/Music concert for children directed by Judith Jarvis. She has performed Mahler Lieder at Art-on-the-Hill and also taken the alto/soprano roles in Handel's Messiah, Brahms Requiem and Rutter Requiem.
Helen has recently provided a score and vocal and keyboard performance for contemporary theatre pieces, 'Borderland' and 'The Strange Geometry of Time' for director Mary Steadman at Bath Spa University Theatre, recently showcased at the Menilmentent Theatre Festival in Paris.