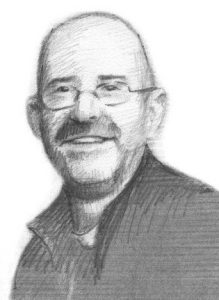 Martin was born in Essex and educated at Colchester Royal Grammar School and Bristol University. His musical career spans three decades during which he has participated in broadcasts, recordings, operas, many oratorio and recital performances and much more.
He has recorded at Abbey Road Studios, appeared as soloist with orchestras such as the City of Birmingham Symphony Orchestra, sung on Radios 1, 2, 3, 4 and 5 as well as on BBC TV and ITV and (on a completely different tack) used to edit a national newsstand magazine.
As well as a singer, Martin is a composer and conductor, and a voice coach happy teaching young and old, experienced singers and beginners alike. He also runs a small web studio. He is married with five children.